Get Over Yourself: 5 Ways To Be Stronger Than Your Strongest Excuses
'When there's a will, there's a way.' 
Yeah, sure. That's easier said than done. But who said getting stuff done was ever easy? The easy way out is to play the blame game.
If you don't accept your faults, there's no chance for you to make progress in life. People who work hard and never settle for excuses are more likely to be successful in their lives. Making excuses show the lack of passion you have towards your goals. To achieve your goals, you have to be stronger than your excuses. 
Here's another one:
"And, when you want something, all the universe conspires in helping you to achieve it."
~Paulo Coelho
Here are 5 ways that will help you fight your excuses!
Have clear aims and goals
When you have clear and realistic goals, it's easy for you to reach your destination. You see yourself achieving your goals when you're consistent and dedicated. Start planning right away! Give yourself a road map- the road map to success. When you go according to your game plan and work step by step, you'll find yourself going somewhere. These strategies will make your path less complicated, leaving no space for excuses! If you find yourself getting lazy and searching for an excuse, your fool-proof strategies will win over your excuses.
Talk less, do more
Stop speaking and start doing because- you know it- 'Actions speak louder than words.' Our actions and efforts always bring positive outcomes. Remember to avoid these three evils:
Procrastination
Contemplation
When you stop wasting time, get on your feet, and do something about your life, you won't find yourself making excuses anymore. All you need to do is keep the focus on your actions. Good actions lead to good outcomes! 
Stop fooling yourself
When your mind is overrun with excuses, try to brainstorm alternative ways to reach your goals. Give yourself other options rather than fixating on one path. This way, you can find a solution to your problems rather than make silly excuses. Accepting excuses can make us intellectually weak– Stop fooling yourself with your own excuses! No one will suffer in the end but you.
Never accept an excuse
Once you live a no-excuse life, expect no excuse from others as well. Do you have co-workers in an organization or a company? Well, go ahead: share your thoughts with them. Once they know that you won't fall for an excuse, they won't try to validate themselves in front of you. On the contrary, if you accept their excuses, they'll come up with a new one every other day. We're not telling you to be unsympathetic towards people, no, dear!
Just remember: 'you are the company you keep'.
Kharbooza kharboozay sey rang pakarta hai!
Excuses affect the productivity of your workplace. Thus, it will soon affect your reputation and promote failure in business. No one wants that!
Be a go-getter
Conquering your excuses boosts your intellectual and conceptual thinking. Once you're free of the confines that come with the blame game, you can always find a way out in the darkest hour. When you stay determined and focused, there will be no obstacles in your path to achieving excellence!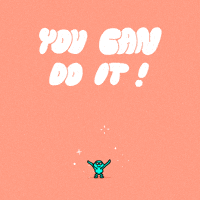 How productive have you been in quarantine? Have you made any progress in developing yourself as an individual? If yes, then please share your achievements in the comments below! If not, well… what's your excuse? Let's hear it down below!