Zee5 Series Update- Wives Turn The Tables On Cheating Husbands; What's Going On In Zee5 Churails?
One cannot deny the popularity of Pakistani dramas. People from all over the world, especially India, love watching them. That's the reason why Zee5 Churails crosses the border to Pakistani ideologies. Maybe it is the realistic execution, or perhaps, fewer episodes; there is a lot to like about our dramas. As of recent, however, it seems like our drama makers are struggling to find anything beyond the typical storylines. Zee5 series cover a wide assortment of topics and inclusive film-making. All we have is saas-bahu quarrels, husbands having extramarital affairs and sisters determined to snatch their brothers-in-law from their own sisters. Zee5 Churails may be the path to breaking this chain of monotonous content.
Let's Give Zee5 Churails A Pass
The clichéd stories combined with the looming threat of streaming platforms taking over– much like they have taken over cable TV in several other countries- paints a terrible picture of the future of our dramas. Even our own audience cannot stop admiring international streaming shows like Money Heist and Ertugrul. Set to stream on Zee5- an Indian streaming platform- from 11th of August, the show is unlike something Pakistani audience has ever seen. Which makes people wonder: Is Pakistan ready for a show like Churails?
The plot of Churails; Let's know more about the Zee5 series
The premise of Churails is quite interesting: Set in Karachi, it is about four women who come together to open a fashion store called Halal Designs. Sounds pretty simple right?
Except- it is not. Using the store as a front, the women run a detective agency that helps women expose their cheating husbands. The women wear Burqas to hide their identity while they are out in the field looking for proof against the husbands in question. Judging from the trailers and character promos released by the team, one can guess that the leading women must have suffered some kind of injustice at the hands of the men in their lives. So much so, it forced them to take such a drastic measure.
The cast and crew of Zee5 Churails
Churails stars some of the most phenomenal actresses from Pakistan. It has an all-female cast with Sarwat Gilani, Yasra Rizvi, Nimra Bucha and Mehar Bano playing the main characters Sara, Jugnu, Batool and Zubaida respectively. Other prominent names include Sania Saeed, Hina Khawaja Bayat and Eman Suleman, to name a few. The Pakistani web series is directed and written by Asim Abbasi. The name might not be a household name, but don't let that distract you from the brilliance that is his mind. His last movie Cake- which also had two female characters at the front- won several awards and was a critical darling.
Will Pakistani people accept Churails?
It seems like Pakistani people can watch international shows with graphic violence and crass language, but shudder at the idea of Pakistani women smoking! Well, viewer beware- these smoking women are running a detective agency against their cheating husbands. We'll have you know, there are a lot of Pakistani women who smoke, and relating everything to an evil character… is laughable, at most.
For as long as one can remember, wives in Pakistani dramas have welcomed back their cheating husbands with open arms. Why? Because their parents tell them 'the only time you will leave your husband's house is when they are taking away your dead body to bury it'.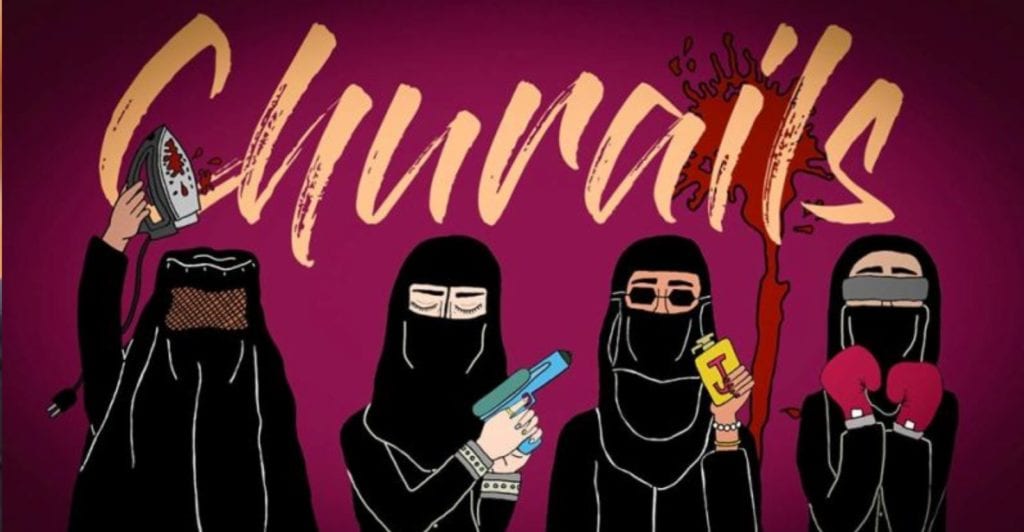 Women Vendetta
So, the thought of those wives taking matters into their own hands is something our audience might have a hard time digesting. Some of them have even started protesting against the web series by making campaigns like 'Boycott Churails' because it is 'un-Islamic'.
Question Yourself Before You Judge Zee5 Churails
This forces one to question, where were these people when Pakistani dramas were showing husbands beating their wives mercilessly? If a Pakistani web series like Churails is encouraging women to act immoral, as insinuated by some netizens, then shouldn't violence against women in dramas be banned too?
Churails' trailer and teasers have gotten a lot of hype on social media platforms. After PEMRA banned Churails, the rage is hotter than ever. It has become a huge debate and the spectators from both sides are waiting to see who emerges victorious: Censorship boards or the artist.
Read on!